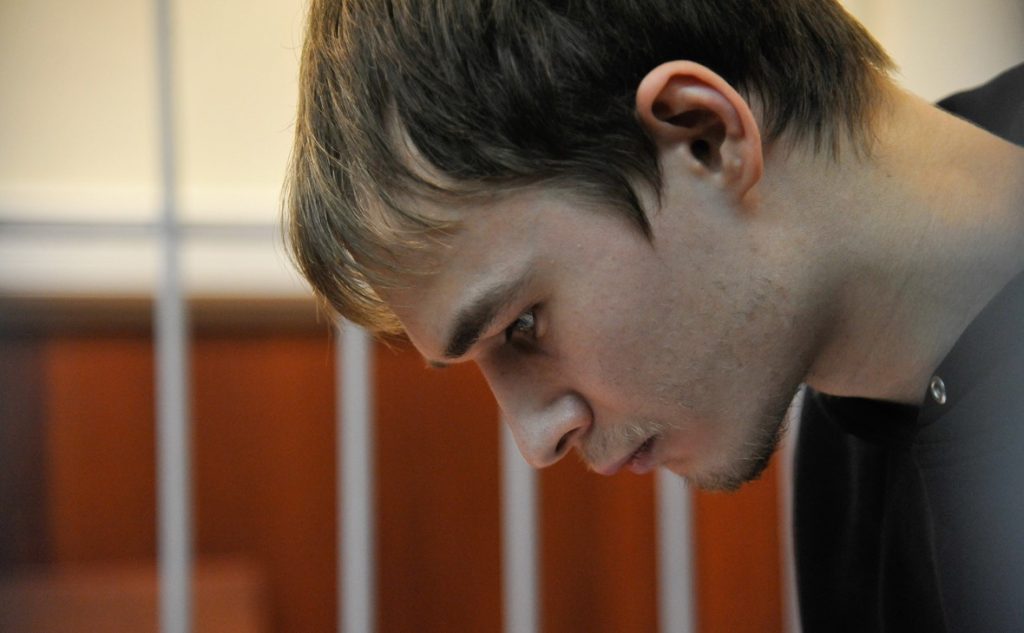 Azat Miftakhov is a Tatar-Russian anarchist, talented mathematician and a PhD student in Moscow State University. He is sentenced for 6 years in prison for the breaking of an office window of "United Russia" – the ruling party.
The persecution of Azat Miftakhov is part of politically motivated repressions against anarchists and all Russian opposition. His case sparked outrage both in Russia and abroad. An international mathematical community has announced 16.6 "The Azat Miftakhov Day".
We will hold our solidarity evening in Lymy at 16.00 – 18.00
Pengerkatu 6, Helsinki.
During the event there is a possibility to sign post cards for political prisoners and learn more about the repressions in Russia.
We will have food and hot drinks for sale, cash only. Collected money will go to support Azat and other political prisoners in Russia.
About Azat Miftakhov's case:
Miftakhov is a well-known anarchist in Moscow and he never hid his political views. Before the arrest he received threats from several telegram pages believed to be connected with Russian security forces. Those publications included a photo of his passport, insults and advises to "not blow up". Shortly after, Azat has been arrested under suspicion of manufacturing an explosive device. He was tortured at the police station with a drill to testify against himself. He had to cut his wrists in a suicide attempt to put an end to the tortures and get medical assistance. After three days Azat was released since the court found no evidence to justify his detention. He was immediately arrested again in the backyard of the police station and accused for breaking an office window of the United Russia political party.
That incident happened a year earlier on January 31.2018 when an unknown group broke the window and threw a smoke bomb into one of the offices of Putin's ruling party. It was filmed and the video went viral on social media, especially in anarchists groups.
The evidence of Miftakhov involvement was based on testimonies of 2 secret witnesses. One of them goes in the case by the nickname "Petrov". He claimed that during the night's attack on the office Miftakhov wore a mask, but he recognized him by his "distinctive eyebrows". Unfortunately "Petrov" died 15 January 2020, from "trauma" of the heart, but this only became known during the court hearings in autumn of 2020. The court issued the testimonies valid.
During the "investigation process" of both criminal cases about the explosives and broken window, more than dozen activists were arrested, several young people were tortured, and at least 3 had to flee Russia to avoid unjust prosecution.
On 18 January 2021, the court found Miftakhov guilty of hooliganism under motives of hate and sentenced him to six years in a penal colony, as the prosecution had proposed, while handing the two other defendants, Elena Gorban to four years of probation and Andrey Eykin to two years of probation, with four years and three years of suspended sentences. Azat pleaded not guilty, but never condemned the action itself.
Azat Miftakhov has been detained since February 2019. Despite that he continued to work on his mathematical research and published several scientific articles.
More information:
https://caseazatmiftakhov.org
Organized by Toveriverkosto