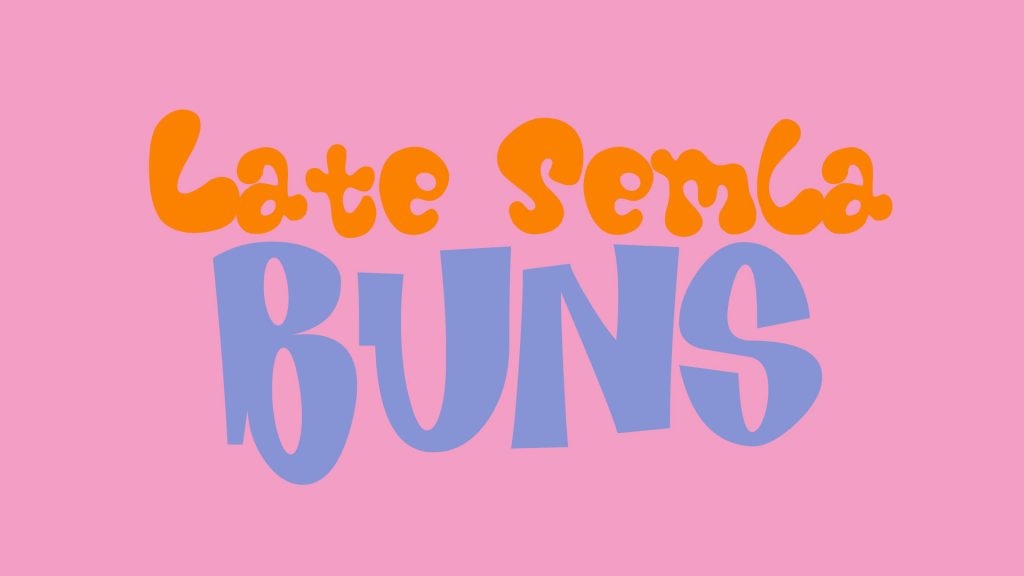 Let's get together at Lymy (Pengerkatu 6, Helsinki) on Saturday March 5 at 12.00-16.00 to share one more moment of indulgence over some coffee and vegan semla buns (laskiaispullat).
You are welcome to either eat in (note: limited seating both inside and outside!) or take out. If you are in quarantine and not too far away from Lymy, contact us and we'll try to arrange free contactless delivery! 
We recommend wearing a face mask when moving about in the space and ask that you not attend if you feel ill.
We also ask everyone who comes to the event to not assume consent for anything from anyone, including being photographed.
When entering Lymy through the front door, there are five steps leading downwards into the space. The front door is 79 cm wide. There are three steps up to the bathroom. The door to the bathroom is 64 cm wide. When passing the kitchen door there is a single 3 cm high step.