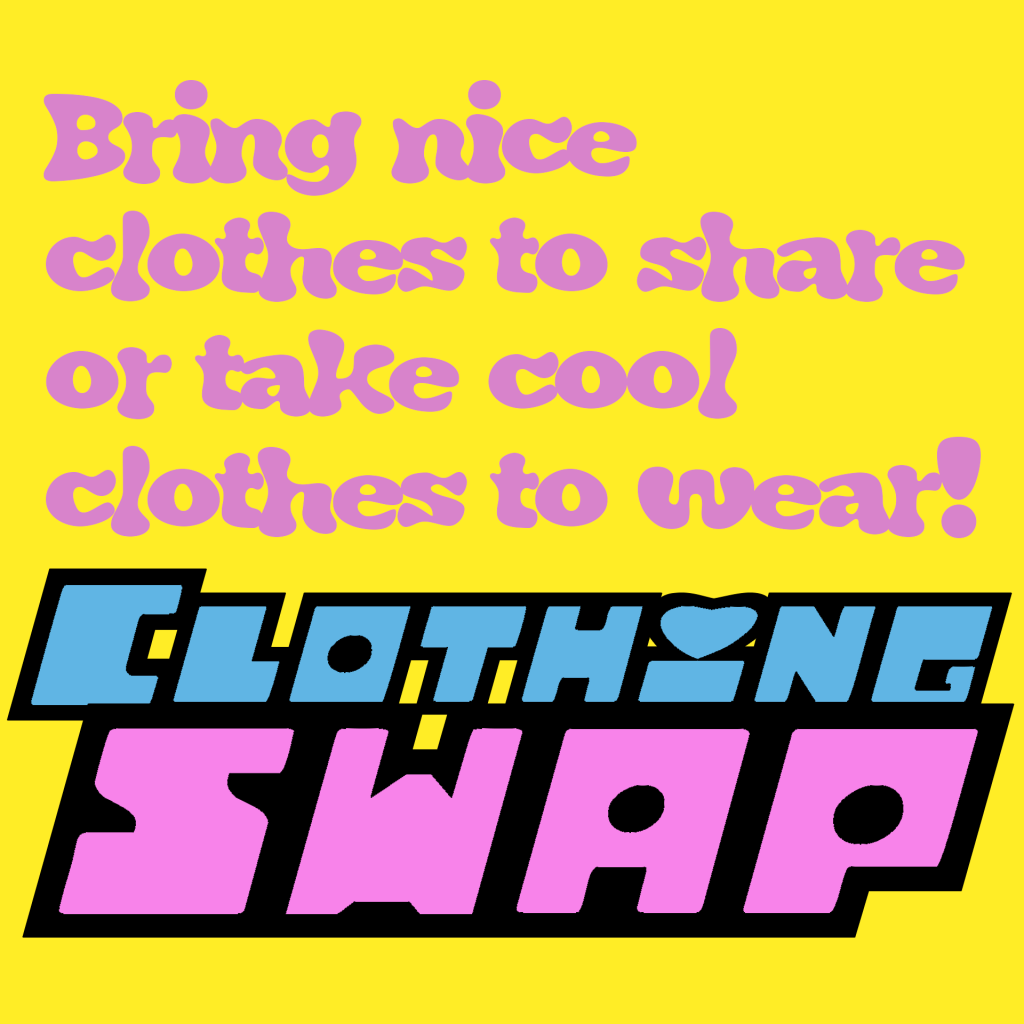 Welcome to our spring clothing swap on Saturday April 9 at 12-16. The idea is simple: bring nice clothes to share and/or take cool clothes to wear. B–)
You're also welcome to sit down for a coffee (exact change or MobilePay preferred) while you wait for new arrivals.
Left-over clothes will be saved for the next clothing swap or donated away. You may also take your pieces back at the end of the clothing swap.
𝒪𝓃𝑒 𝒸𝑒𝒶𝓈𝑒𝓈 𝓉𝑜 𝒷𝑒 𝓅𝑜𝑜𝓇 𝒶𝓈 𝓈𝑜𝑜𝓃 𝒶𝓈 𝑜𝓃𝑒 𝒷𝑒𝑔𝒾𝓃𝓈 𝓉𝑜 𝑔𝑒𝓉 𝑜𝓇𝑔𝒶𝓃𝒾𝓏𝑒𝒹